Uncategorised
Klopp Hails 'Unbelievable' Liverpool Triumph
Jurgen Klopp said Liverpool's Premier League win was more than he "ever thought would be possible".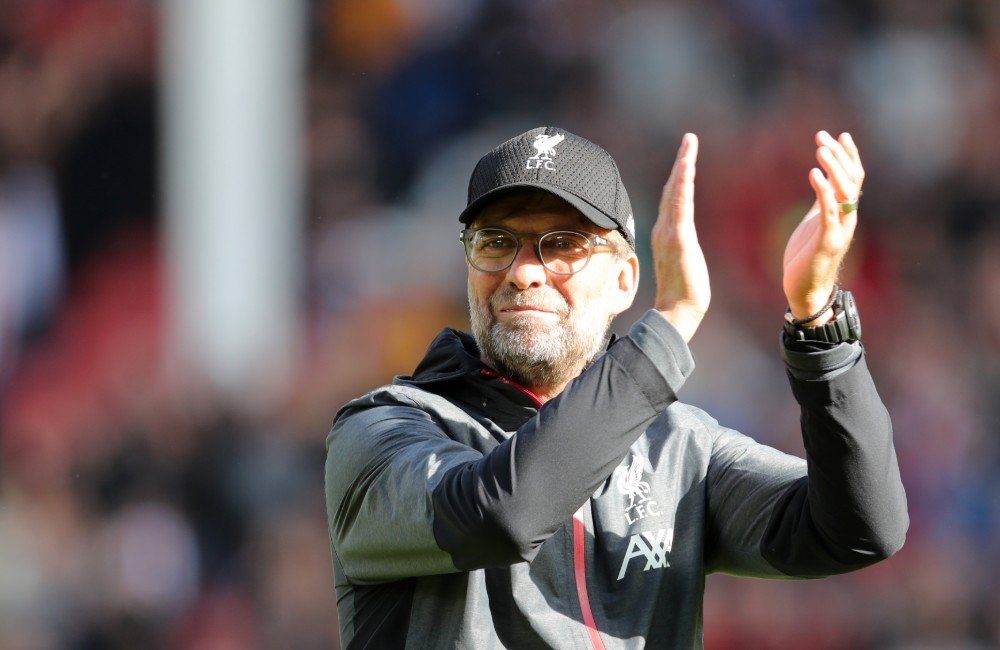 The Reds were crowned champions – their first league title in 30 years – on Thursday (25.06.20) as Chelsea beat Manchester City 2-1, meaning Liverpool secured top spot for the current campaign with a 23 point lead and seven games remaining.
Speaking to Sky Sports, manager Klopp said:
"I have no words.

"It's the best thing I can imagine and more than I could have ever dreamed of. It's unbelievable. Much more than I ever thought would be possible."

The boss – who joined in October 2015 after Brendan Rodgers was sacked with the club in 10th place – led the team to a sixth European Cup last season, and he was delighted with his latest triumph.

Wearing a Liverpool shirt during the interview, he added: "Becoming champions with this club is absolutely incredible.

"It is an incredible achievement from my players… and a pure joy for me to coach them."
Meanwhile, skipper Jordan Henderson has heaped praise on Klopp for the way he's turned the club's fortunes around over the last four and a half years.
He said:
"We followed him and believed him. It's been an amazing journey. I'm hoping there is more – we just stay hungry, keep wanting more and following him.

"The biggest thing is no matter what, we all follow him, believe in him, and he's taken us to this point. This wouldn't be possible without him."