Uncategorised
Mohamed Salah Believes It's Liverpool's Time
Liverpool winger Mohamed Salah believes it is the time for the Reds to end their long wait for a Premier League title.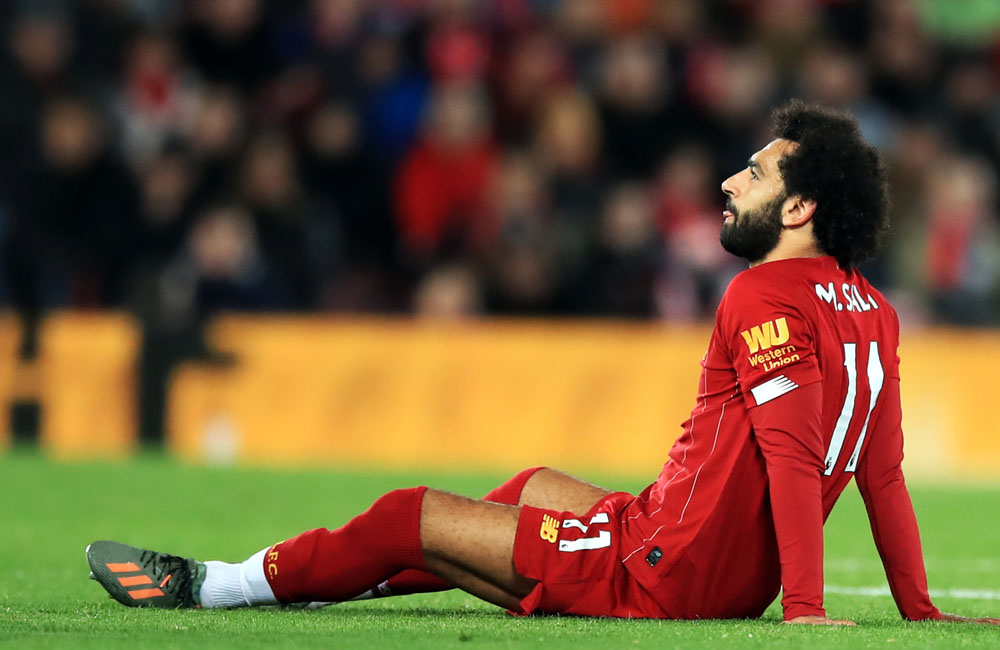 Mohamed Salah believes now is the time for Liverpool to end their wait for a Premier League title.
The Egyptian winger scored as the Reds beat Crystal Palace 4-0 on Wednesday (24.06.20) to leave them just two points from their first top-flight title in 30 years and Salah believes that Liverpool deserved to end their wait.
The 28-year-old star told Sky Sports:
"Two points to go to win the league, it's great.

"Since I came here I said I want to win the Premier League. The city did not win it for a long time.

"Last year we had a chance but Man City also played really well and deserved it. It's our time to win the league."
Liverpool's title could be confirmed on Thursday (25.06.20) if Manchester City fail to beat Chelsea, and boss Jurgen Klopp admits that he will be watching the game as his side face City next week.
The German manager said:
"I have to watch the game tomorrow because we play them one week later. That's being professional and doing my job."
Klopp added that he was impressed by the nature of Liverpool's win at an empty Anfield.
He said:
"Tonight was big step, that's clear. We've all still got to play seven games, if we play like this it's not really nice to play against us.

"It was a brilliant game. If you are involved in this, if you are as close as I am to these boys, then you can't be happier than I am.

"The way they played, the passion we showed was so exceptional, there were moments that I couldn't believe it. Especially after being 4-0 up and still showing it."