Uncategorised
Jose Mourinho: Harry Kane Is A 'Hero'
Tottenham Hotspur boss Jose Mourinho has described striker Harry Kane as "Hero Kane" for returning after spending six months out with injury.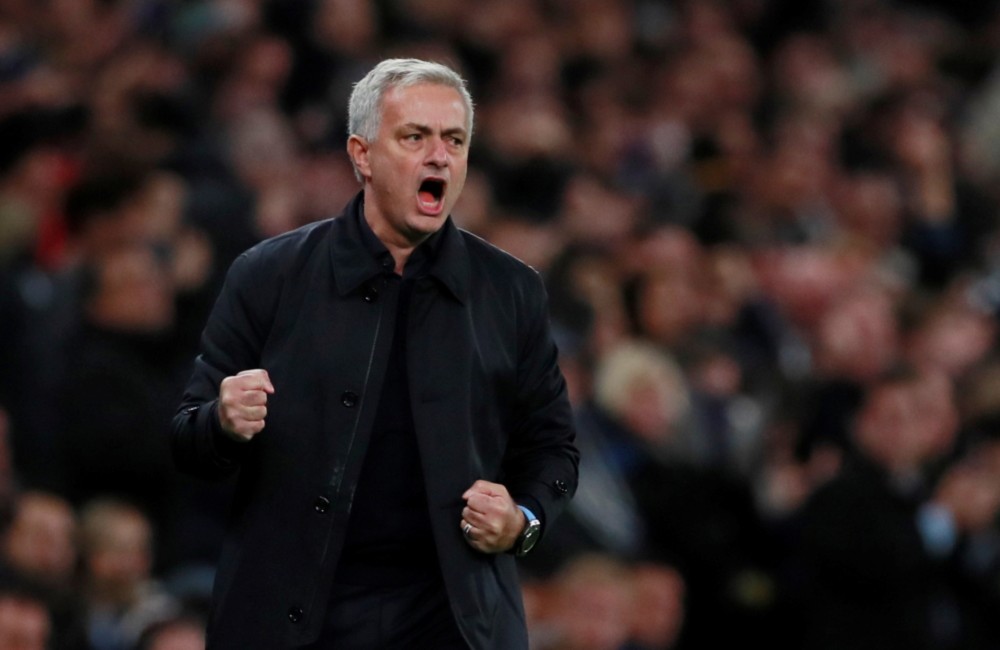 Jose Mourinho has labelled Harry Kane as "Hero Kane" after his return from injury.
The Tottenham striker made his first appearance in six months as Spurs drew with Manchester United on Friday (19.06.20) and Mourinho was happy with his effort, even though he failed to score.
His performance led to criticism from Sky Sports pundit Paul Merson, who suggested that Mourinho's playing style wouldn't get the best from the England forward, which the Spurs boss dismissed.
Mourinho said:
"Harry Kane played one game after six months. I know that if he scores two goals, the talk stops.

"The only thing that I know is that Harry Kane had an incredible effort, he played 90 minutes, 94 or 95, he was training again (on Monday) and (on Sunday), he's ready to play (on Tuesday), he's an amazing professional, he's super-committed with the team.

"For me it's not Harry Kane, it's 'Hero Kane' because a guy that had a big surgery, has a lockdown that stopped the perfect rehabilitation, because it did, so with all the difficulties, then come to normal training only for a couple of weeks… for me, Hero Kane."
The Portuguese coach added that Kane wouldn't be leaving Tottenham any time soon and that he has the same ambitions as the club and chairman Daniel Levy and owner Joe Lewis.
Mourinho, 57, said:
"What the club can do? The club doesn't need to do anything," he said. "The club just need to say, 'Harry Kane is ours, Harry Kane has a long-term contract, Harry Kane is not for sale, Harry Kane is Tottenham, Harry Kane is staying'.

"We want the same. We want the same. He doesn't want anything different than Mr Levy wants, Mr Lewis wants, and I want. He doesn't want anything different than us."