Uncategorised
Klopp Promises Victory Parade Once It's Safe To Do So
Jurgen Klopp has promised Liverpool fans a victory parade if they win the Premier League.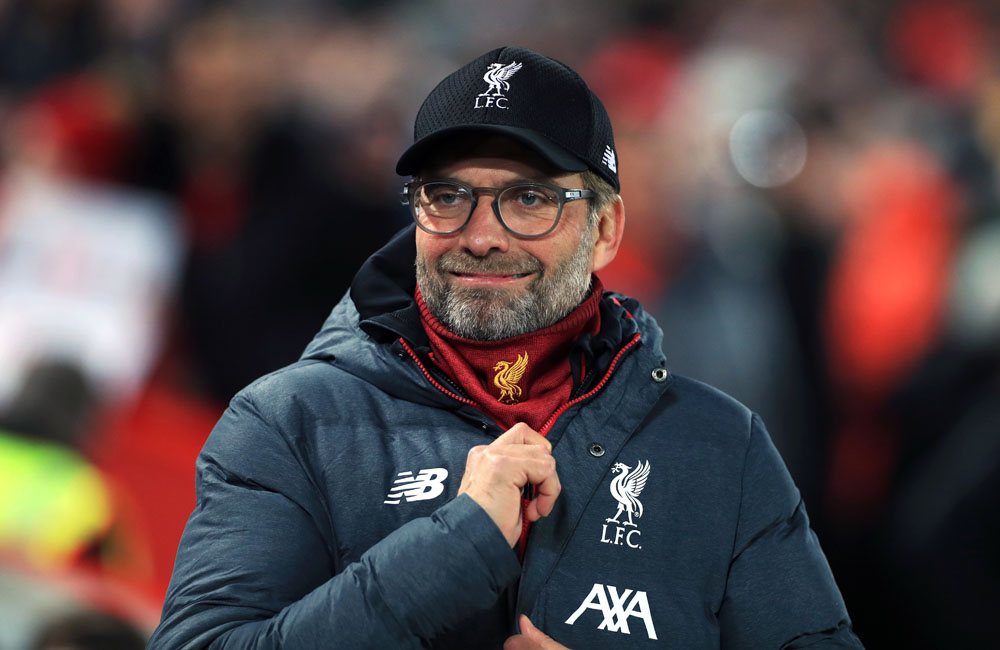 The Reds are closing in on their first top flight title in 30 years, and while fans won't be able to gather and celebrate due to the coronavirus pandemic, the boss insisted they will get together once it's safe to do so.
He told the BBC:
"If we become champions, whatever celebrations are possible we will do as a team internally and with all our supporters in the moment we are allowed to do so again.

"I can promise that if it happens, there will be a parade as well. Whenever.

"Who cares! We only need one day when everybody is able to come and then we will do that."
Liverpool could capture the club's first Premier League trophy if they win their first game back and Manchester City lose to Arsenal on June 17.
However, Klopp warned:
"It's nice to think about it but we are not champions yet and we know that. We know we are close but close is not there.

"There are 27 points left for us and we will try everything to take them all. We are still not champions. We have to play football games and we have to win them.

"We don't want to stop winning after two games or whatever it is. I don't see results written in the stars; we have to work really hard."