Uncategorised
Klopp Backs 'Safe' Premier League Restart
Jurgen Klopp insists "it is safe" to resume the Premier League campaign.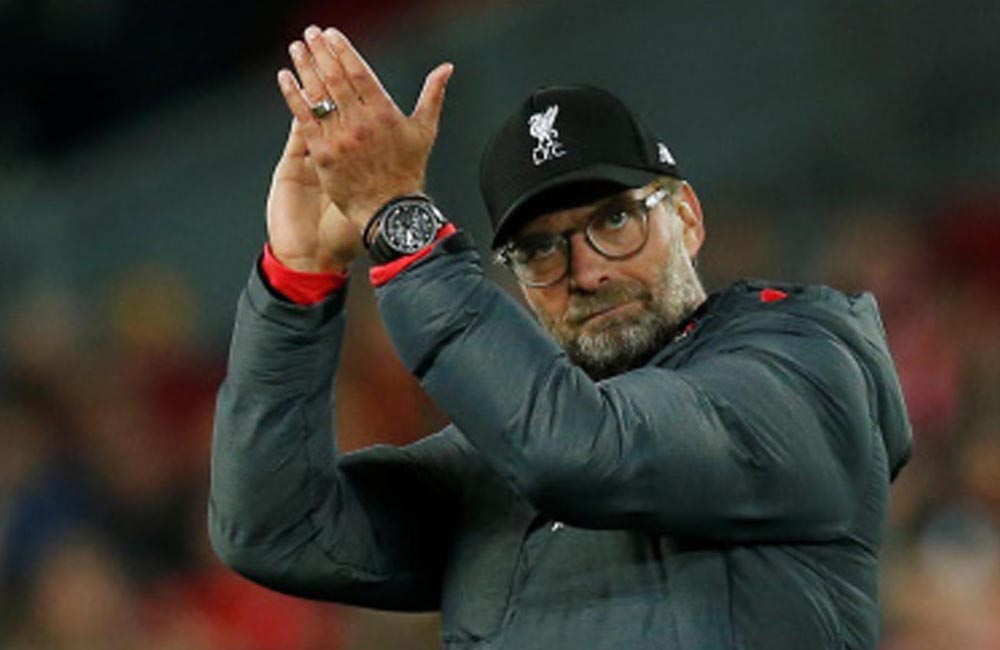 The Liverpool boss – whose team are two games away from claiming their first top flight title in 30 years – has suggested the tally of six positive tests on players and staff is low enough to still push on with Project Restart amid the coronavirus pandemic.
Speaing to club media, he said:
"It is safe. Nobody wants to bring anybody into danger, but I think with all the things we know about, the players will be safe.

"With testing as often as possible Germany showed it already. They had 10 or 12 positive tests, and now they play already.

"That shows we [can] create a 'society' in which we really make sure nothing will happen. That football is closer to coming back I think is really a good sign for people as well."
While there is yet to be a firm decision on when fixtures can resume behind closed doors, individual training got underway this week for clubs across the country.
And Klopp suggested while "dealing with the virus" and ensuring everyone's safety must take priority, people must still have something to look forward to.
He added:
"It's now a good moment to do it for the football teams. Then other things, for sure, will follow.

"It's all about when – but everybody agrees you need to re-open step by step different parts of life again.

"Again, it's not about what is the most important thing, because that's clear: dealing with the virus, making sure all the people are safe. But then, from a specific moment on, you have to start with the future again."